Funerals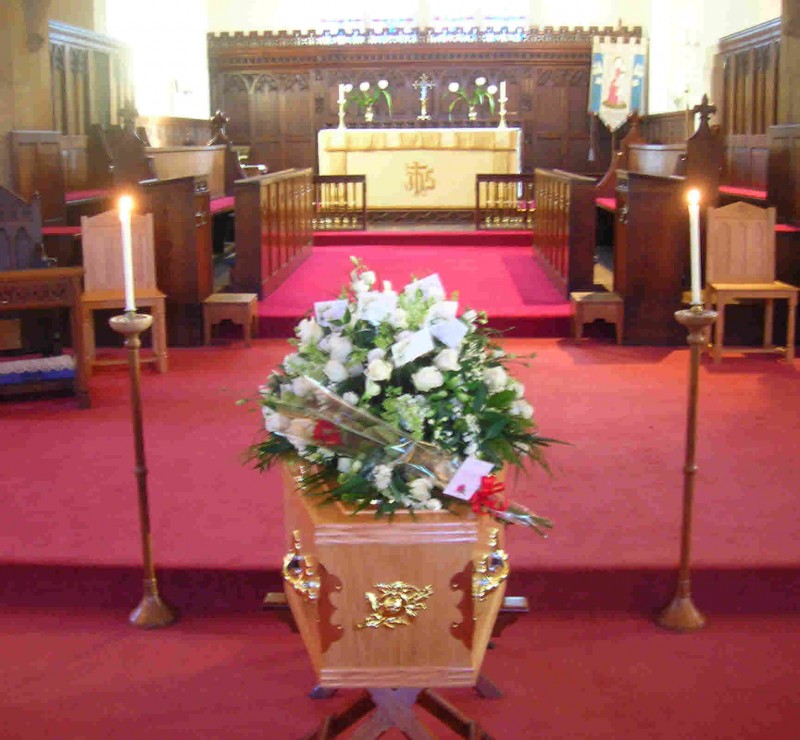 There is so much to think about when a loved one dies and you are faced with planning the funeral service. Here are a few pointers to help.
Burial or cremation - does your loved one have any strong feelings? Burial gives you a place to go to afterwards if you need to grieve, but our village cemetery also has a Garden of Remembrance for cremated remains, and a plaque can be fixed to the wall. This comes under the Parish Council ie Civil Authority.
Service in Church First? A service in Church first gives you more time and flexibility and is also far more convenient for mourners to attend from the village. Many people today reverse the order with cremations and have the committal first, returning to Church for a Service of Thanksgiving, and then being together with friends for a Funeral Tea.
Funeral Tea - It's not obligatory, but many do it. Usually our Coffee Lounge is available or local pubs and clubs are used. If you are the bereaved it is helpful to be able to leave if you want to, and not have a house full to the end. There is an excellent caterer in our village - Bib'N Tucker 01642 722 638.
Music in the Service - We normally sing two or three hymns, and we have the facility to play favourite music in, out or in the middle of the service. This helps make a personal touch.
Poems - as well as the Bible reading, people often include another poem or reading. Suggestions are on the next page.
The Vicar or another member of the Parish Team will visit beforehand to help plan with you all that you need for the service. We can also produce Orders of Service for use in the Church, which contains the hymns and any instructions. ie. What the collection may be for, or where people are invited back to afterwards. These can be done at a very reasonable cost. We also get all mourners to sign into Church as they enter, so that you have a record of those who came.
Next Page Resources and Readings