Contact Mandy, our Office Secretary, at the Church Office either by calling 01642 722665 or by emailing gapo1876@outlook.com
Welcome to Christ Church Hall - Come on in!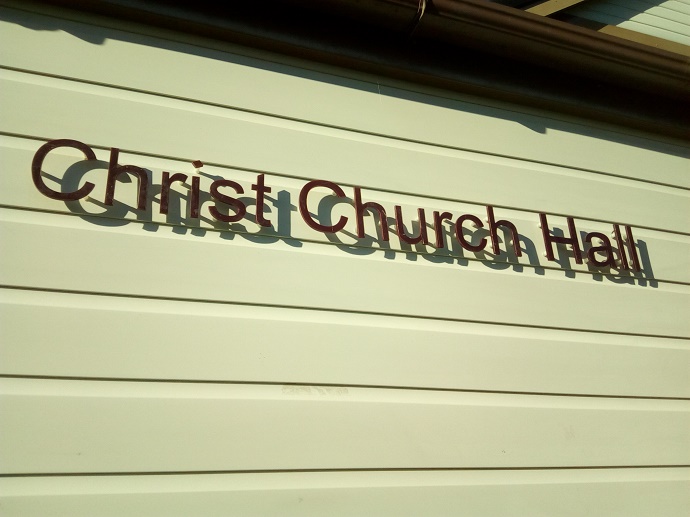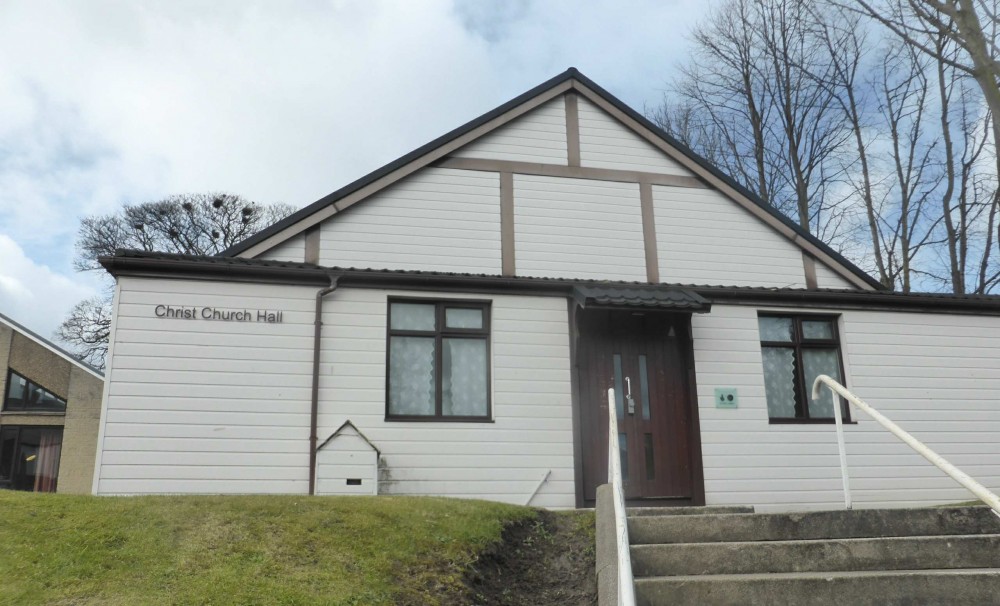 The Hall is available to book for both private functions and for public performances. An entertainment licence is held but a licence for the sale of alcohol must be obtained before bar facilities can be authorised (see below).
We have a lovely stage for performances and a newly laid badminton court (see below):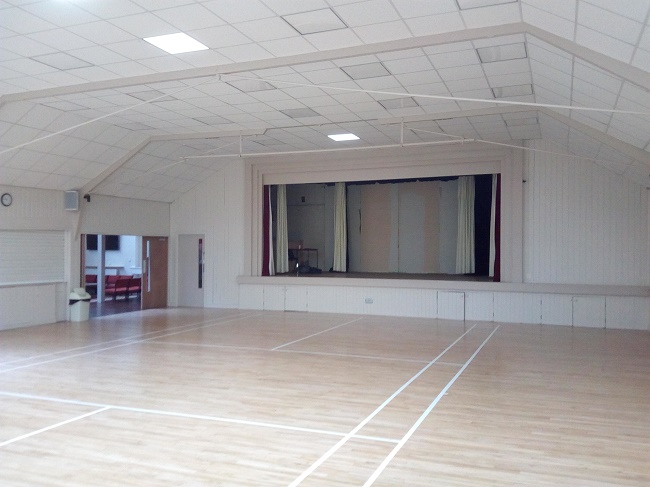 We have a stunning new Coffee Lounge with a bar to serve your guests refreshments from:
f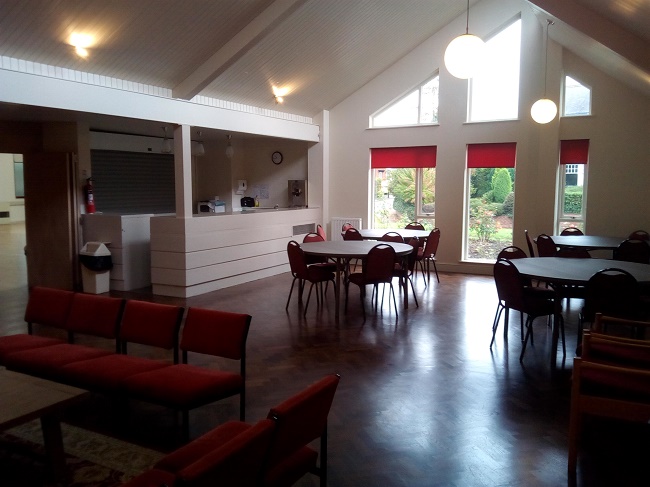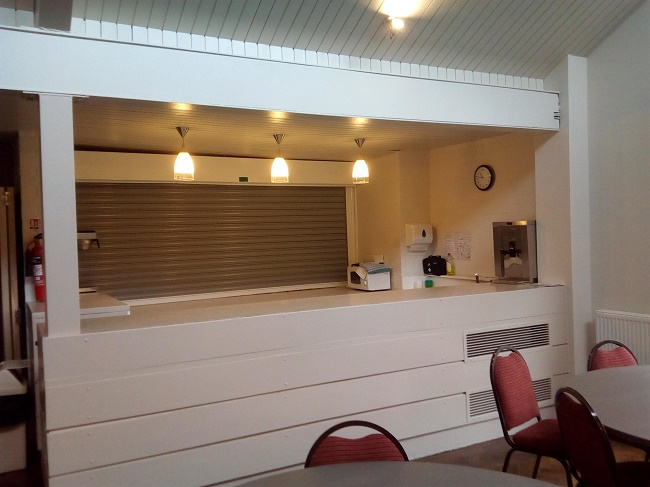 Our new kitchen, equipped with larder fridge, dishwasher, hot water boiler and range cooker.
We have an extensive range of new crockery available for use too.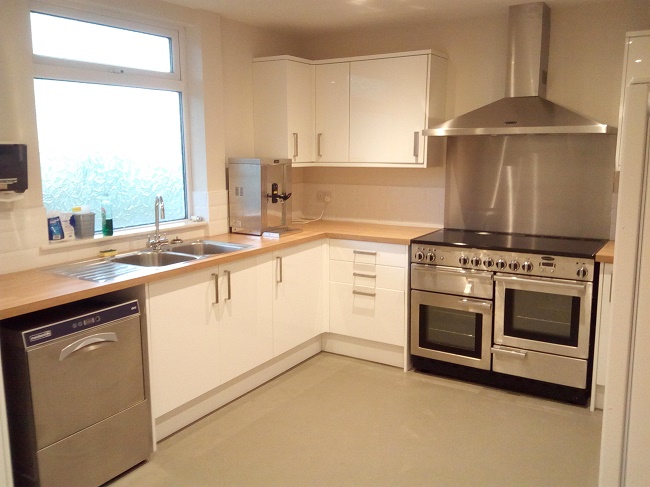 Full details relating to booking any of our facilities and obtaining licences can be obtained from Mandy Johnson, our Office Secretary, at the Church Office either by calling 01642 722665 or by emailing her at gapo1876@outlook.com
The Hall does get booked-up quite quickly for functions. To avoid disappointment, make sure you contact us in good time to enquire and book!
With a little imagination the Church Hall can be transformed for your perfect function. Pictured below are some examples of parties and functions we have hosted.
Wedding Receptions - The Church Hall makes a wonderful and affordable place to hold your wedding reception. Whether or not you hold your wedding at Christ Church, the venue is available for all. We offer a package including exclusive use of the Hall and Coffee Lounge. The Hall can be made to look amazing and beautiful, all it needs is some artistic licence! (Please note, decorations are not included in the hire!)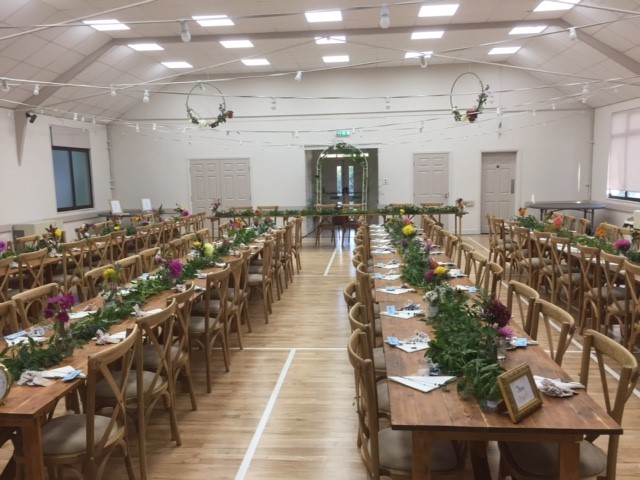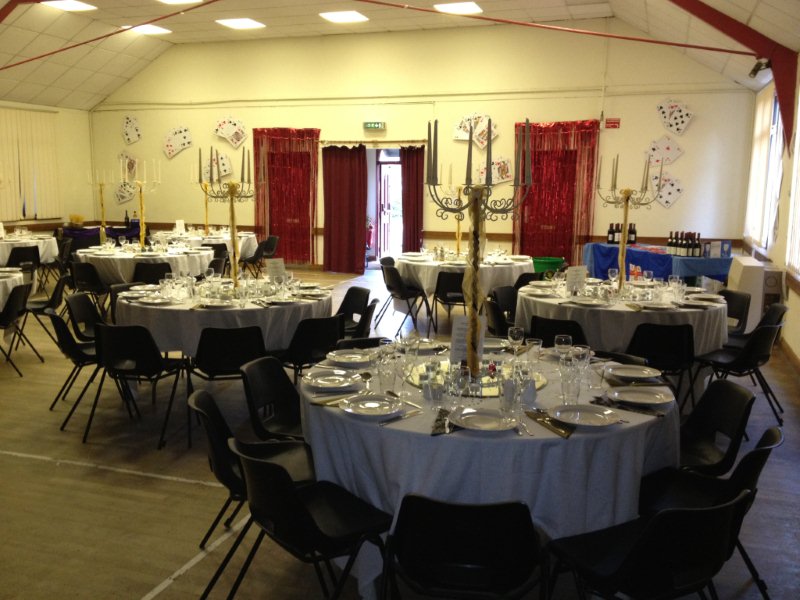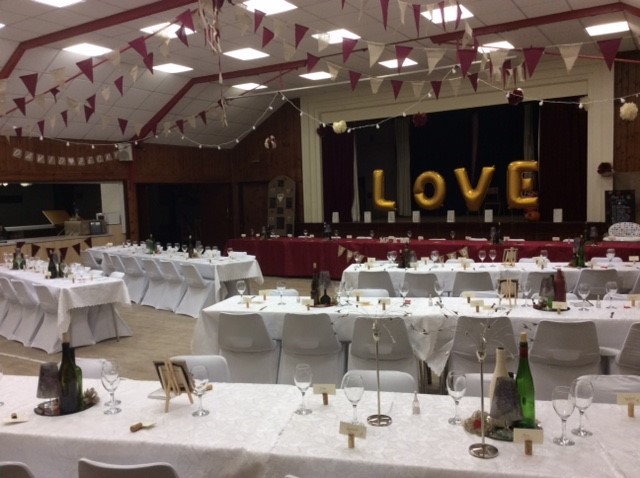 Children's Parties and Baptism Teas:
Why not book our Hall on a Saturday or Sunday afternoon for your child's party? The main Hall gives ample space for games and bouncy castles whilst the Coffee Lounge can be set out for tea. Or perhaps we can be the venue for guests following your child's service of baptism that usually take place at 11.15am on Sundays. The charge is just £55. Please contact Mandy in the Hall Office if you are interested in the hall (but please see the Vicar first about the baptism - tel: 01642 -722665).
Visit our photo section to see more pictures of our Hall facilities
'200' Club:
The operating costs of the Parochial Hall are generally funded by receipts of Hall booking fees from regular and casual users and it is intended that these fees are both reasonable and competitive. In order to keep them so and to allow for improvements to the fabric and to purchase and replace equipment for the Hall, a '200' Club operates. Please see the '200 Club' for details.
Hall Hire Charges 2022:
Hall - £20.00 per hour
Hall and Coffee Lounge - £27.50 per hour
Evening Functions - £125.00
Alcohol Licence - £35.00
Baptism Teas and Children's Parties - £55.00 (two hour duration - Hall and Coffee Lounge included).
Wedding Functions - Price upon enquiry (Terms and Conditions apply) - exclusive use of the Hall & Coffee Lounge including set and tidy-up times and post-event cleaning service.
N.B. There may be discounts available for charity functions - please enquire in the Hall Office.
We have 6' x 2' trestle tables, round tables, square tables and chairs available for you to use for your function.

Christ Church Hall Great Ayton is extremely grateful to the European Agricultural Fund for rural Development and
the LEADER Fund for their incredibly kind support throughout our Church Hall Renovation Project 2018.